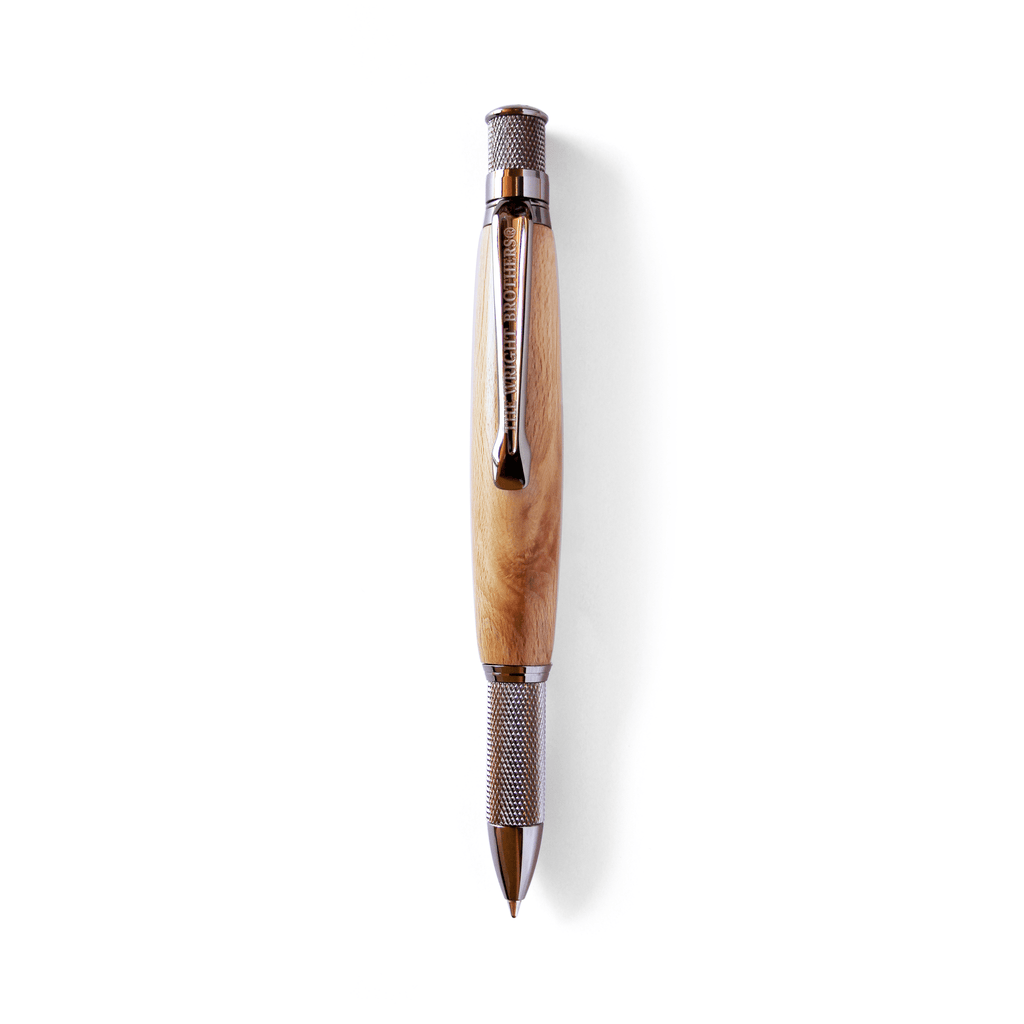 Wright Brothers Memorial ballpoint twist pen | gun metal
Details
The Wright Brothers® Wright Brothers Memorial ballpoint twist pen | gun metal
Collection:
Huffman Prairie Collection
The Story:
Wright Brothers Memorial and surrounding park, named Wright Brothers Hill, were designed and constructed by the influential Olmsted Brothers landscape architectural firm. Orville Wright and several of the 119 students he taught to fly on the Huffman Prairie Flying Field were present for the August 19, 1940 (Orville's 69th birthday) dedication ceremony.
The distinctive Wright Brothers Memorial pen features oak hardwood from the property of Wright Brothers Hill, near Dayton, Ohio, overlooking Huffman Prairie Flying Field where Wilbur and Orville perfected the invention of flight. The precision-cut knurled gun-metal finish with diamond pattern on the tip and end cap provides a confident feel and smooth writing experience to pay homage to the brothers who were known for their detailed note-taking skills.
Each Huffman Prairie Collection product comes with The Wright Brothers® Certificate of Authenticity document.
Hailing From:
The United States of America
Materials:
Writing system: Ballpoint twist pen
Hardware finish: Gun metal
Barrel finish: Oak hardwood from Wright Brothers Hill
Cap detail: Laser-etched Wright Flyer icon
Refill type: Parker-style ballpoint