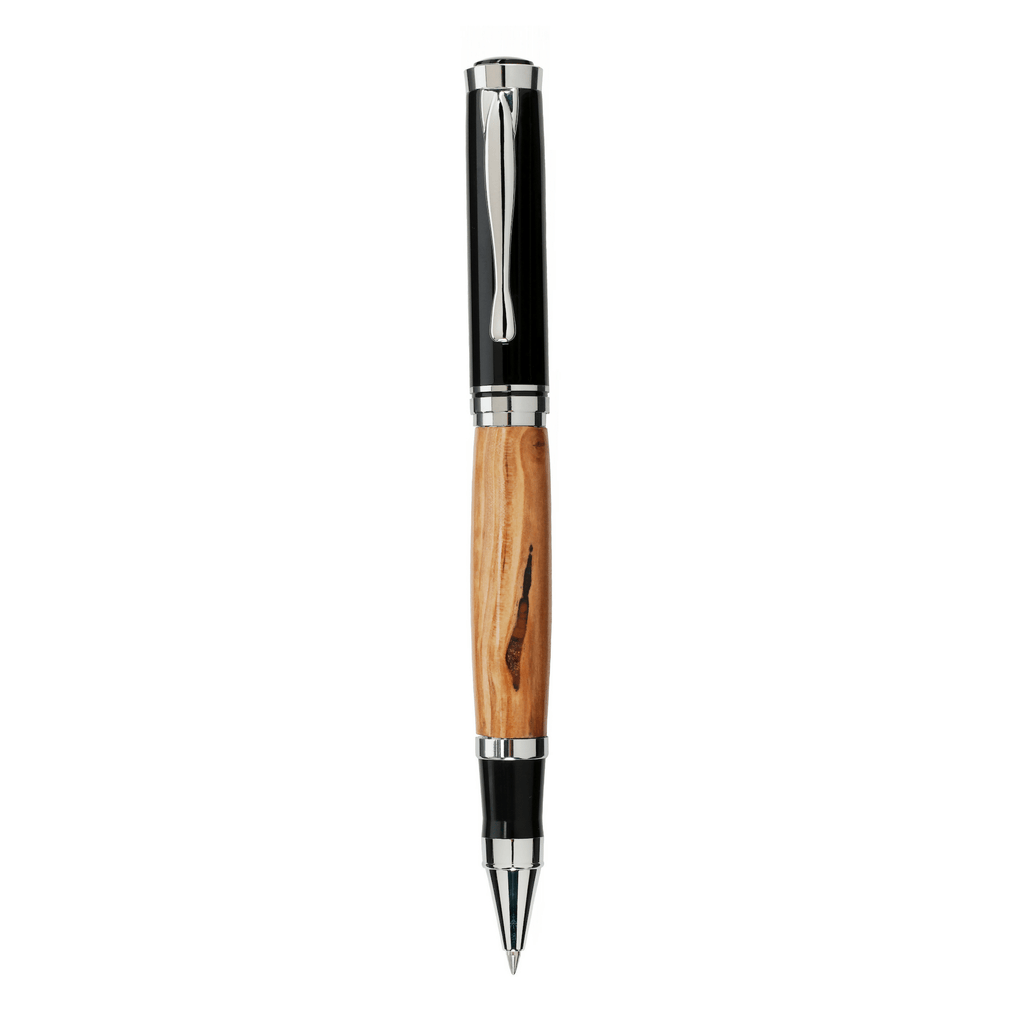 Details
The Wright Brothers® Hawthorn Hill rollerball pen | Bright Chrome plated
Collection:
Huffman Prairie Collection
The Story:
Wilbur and Orville were always creating and observed all that was around them. This naturally inquisitive nature prompted them to diligently journal their observations for later thought and reflection. In fact, while creating the lift equation in their early efforts to achieve flight, birds were a regular focus of their observation.
This distinctive limited edition pen features Hawthorn wood from the property of Hawthorn Hill, the Wright brothers' family home. Document your observations with this fine writing instrument.  
Also available in 24k Gold-plated with Black enamel finish.
Each Huffman Prairie Collection product comes with The Wright Brothers® Certificate of Authenticity document.
Hailing From:
The United States of America
Materials:
Writing system: Rollerball
Hardware finish: Bright Chrome plated & Black enamel
Barrel finish: Hawthorn wood from Hawthorn Hill
Cap detail: Wright Flyer icon laser-etched in Antique Brass
Refill type: Rollerball